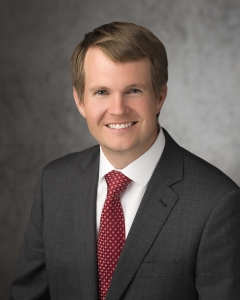 Dr. Ward specializes in the diagnosis and treatment of corneal and external eye diseases, cataracts, ocular surface disease, and surgical correction of nearsightedness, farsightedness, astigmatism, and presbyopia.
He is board certified by the American Board of Ophthalmology and a member of the American Academy of Ophthalmology, the Cornea Society, the American Society of Cataract and Refractive Surgery, the International Society of Refractive Surgery, the Utah Ophthalmology Society and the Iowa Eye Association.
A native of Salt Lake City, he and his wife, Sara, have four children.
Training
Brigham Young University, Provo, UT (Undergraduate)
Schepens Eye Research Institute, Harvard Medical School, Boston, MA (Research Fellowship)
University of Utah, Salt Lake City, UT (Medical School)
Newton-Wellesley Hospital, Newton, MA (Medical/Surgical Internship)
University of Iowa, Iowa City, IA (Residency)
University of Iowa, Iowa City, IA (Cornea Fellowship)